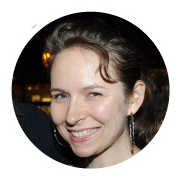 Joanna
Joanna is a Relationship Coach, ART Council member and ART certified Circling, T-Group and Relating Games facilitator and course leader. As a coach she focuses on the relationship with self first in order to better integrate relationships with others. Her aim is to make herself obsolete in her clients' lives by empowering them with relational tools to move forward with trust. She has been an ART member since 2012 though it took her six months before she gained the courage to attend an event. Once she did, her life shifted dramatically and now she's made it her mission to not let others wait as long as she did.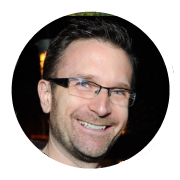 Taylor
After his first Authentic Relating Toronto event in July of 2013, Taylor noticed the immediate shift in how he related in his new post-divorce relationship. Shortly after he started on a path that lead to him becoming an ART-Council member and then he completed certifications for Circling and T-Group and Games. In 2014, longing to deepen his relationships and share what he had learned he assembled and lead a Mississauga Men's Group and he co-lead the Master Circle program in 2015. When he's not leading a circle or co-leading games, he spends the rest of his time in-relationship with Joanna, co-parenting, relating with those closest to him and writing software for the "big bucks".
Facilitators

There are several other ART-Certified Circling and T-Group facilitators, some run events under ART, some run their own events. Depending on the ART event and sometimes depending on who's in attendance, the event organizers may use other ART-Certified (or ART-Recognized Third-Party Certified) facilitators to run a portion of the event.

If you're interested in supporting ART events, as a facilitator or not, please get in touch with us in the Facebook Group or sign-up for an upcoming leadership training.